Electronics Electroplating Rectifier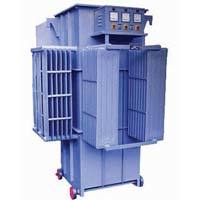 Electronics Electroplating Rectifier
Electroplating Rectifier
Hi-Rel Electroplating Rectifier is an economically and most efficient method of obtaining D.C. from A.C. Supply by anodizing and many other electro chemical processes.The widest application in the field of electroplating normally require maximum voltage of 8V, 12V, 16V, 20V, 24V at various current capacity as per requirement.A range of current rating from 50 to 10000Amp.
A.C. INPUT
Hi-Rel Electroplating Rectifier is designed for Three Phase 50Hz. A.C. Input supply, are suitable for operation at any voltage between 380/415V.
D.C OUTPUT
The D.C Output is variable in steps or continuously or steplessly variable from Zero to its rated full load, from no load to full rated current, over the input range as described.All Three Phase Units have low ripple of less than 5% and are suitable for all kind of metal finishing.
TECHNICAL SPECIFICATION
INPUT VOLTAGE : 380/440V A.C. 3-Phase
OUTPUT VOLTAGE : Fixed rated maximum D.C Voltage of Variable from Zero to
Maximum rated voltage.
OUTPUT CURRENT : Rated maximum D.C. Current.
EFFICIENCY : Not Less than 98%.
TEMPERATURE RISE : Less than 45 Degree C ambient at the top of the Oil.
Get in touch with us